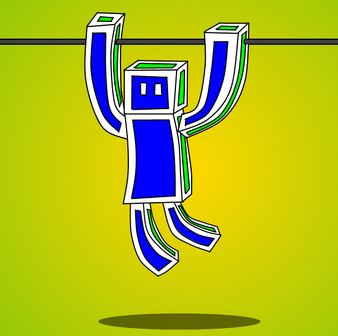 Pyrominecraft2 (Pyro), is an honorary member on Spleef League. He spleefs at a higher-than-average level, and loves writing on the forums. He is very well known as the forum person of Spleef League, standing at over 4,000 posts.
Playing Minecraft
Edit
Pyro started playing Minecraft on April 2012. As his time of Minecraft goes on, he started to know the basics, and now the advanced techniques in Minecraft. Sooner or later, Pyro started to start looking for servers to go to. Spleef League was his 2nd-Earliest server to join.
Experience in Spleef League
Edit
After learning Minecraft, Pyrominecraft2 joined Spleef League on June 25th 2012. After about 30 minutes playing on the server, a person named FerretFerret mentioned something about Spleef League forums. Pyro logged on and saw that the forum only had 400 members, and barely any posts. His first post was actually a thread, stating whether Islanding should be legal or not. He then had more experience, and has once averaged 24.37 posts per day. To this type, he now has over 3600 posts in 8 months. Outside the forums, Pyro is a solid spleefer, and the highest rank Pyro has been was rank 57/40,000+ members. He is more of a strategist than a spleefer, studying players tactics before actually spleefing them.
First person to achieve No-Life status on the forums.